Habib Abdullah bin Muhammad bin Alawi bin Shihab al-Din was born on 13th Ramadan 1352 (1933). He immediately came under the eye of his grandfather, the great imam of Tarim, Habib Alawi, and he developed a very strong attachment to him. From an early Habib Alawi would take his grandson with him to Masjid Surur to recite the Qur'an long before Fajr.
He grew up under the care of his father, Habib Muhammad. As a young boy, he was blessed to recite the Fatihah to Habib Abdullah bin Umar al-Shatiri. In his youth he studied in the Ribat of Tarim and under the scholars of the city. Among his teachers were Habib Muhammad bin Salim bin Hafiz, Habib Umar bin Alawi al-Kaf, Shaykh Mahfuz bin Salim bin Uthman and Shaykh Fadl Ba Fadl.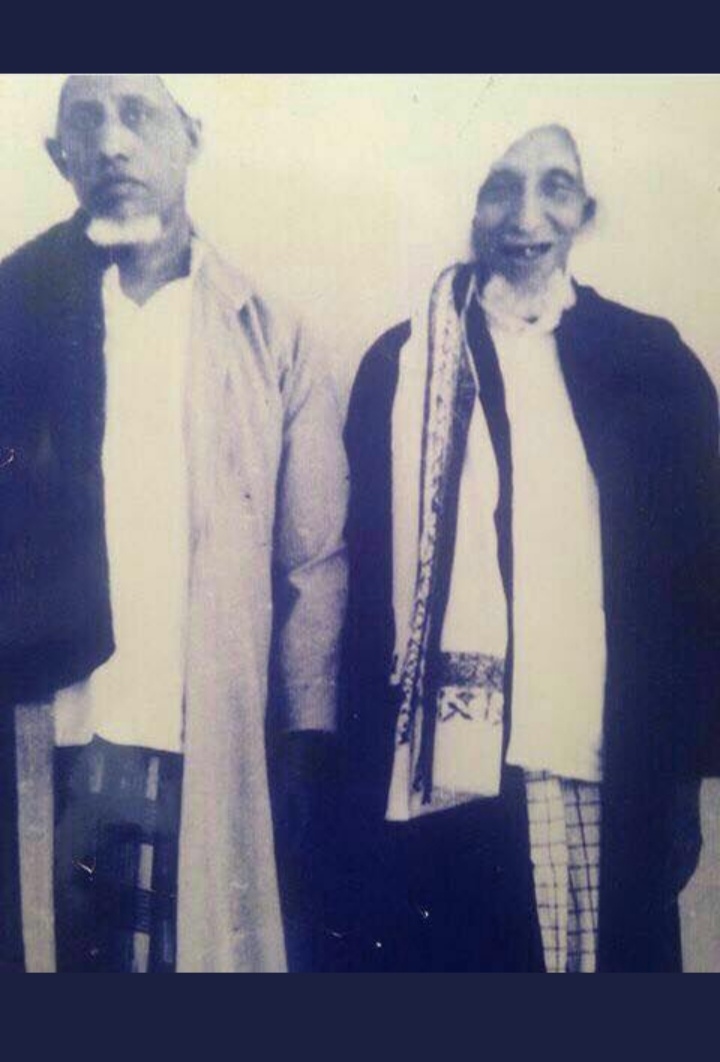 Habib Alawi (right) and his son Habib Muhammad (left)
He performed hajj twice and took knowledge from the scholars of the Hijaz. He kept the company of Sayyid `Alawi bin `Abbas al-Maliki and was blessed to enter with him the Hujrah al-Sharifah, the blessed resting place of the Messenger of Allah ﷺ .  He also visited Egypt and took from the scholars there.
Habib Alawi passed on leadership of religious affairs in Tarim to his son, Habib Muhammad and when Habib Muhammad died while calling to Allah in 1400, Habib Abdullah continued in his footsteps. He emulated his predecessors perfectly in everything he did. For nearly forty years he presided over gatherings of knowledge and remembrance such as the Madras of his ancestor, Shaykh Ali bin Abu Bakr al-Sakran and the weekly mawlid in Masjid Surur. When the Habaib of Tarim were assembled he would lead them in prayer. He led countless funeral prayers and always accepted wedding invitations. In his final years he was physically unable to lead the prayer and preside over gatherings but the stream of visitors who came to his house in al-Nuwaydarah continued as it had throughout his life. Every visitor was greeted with a beautiful smile and left spiritually uplifted.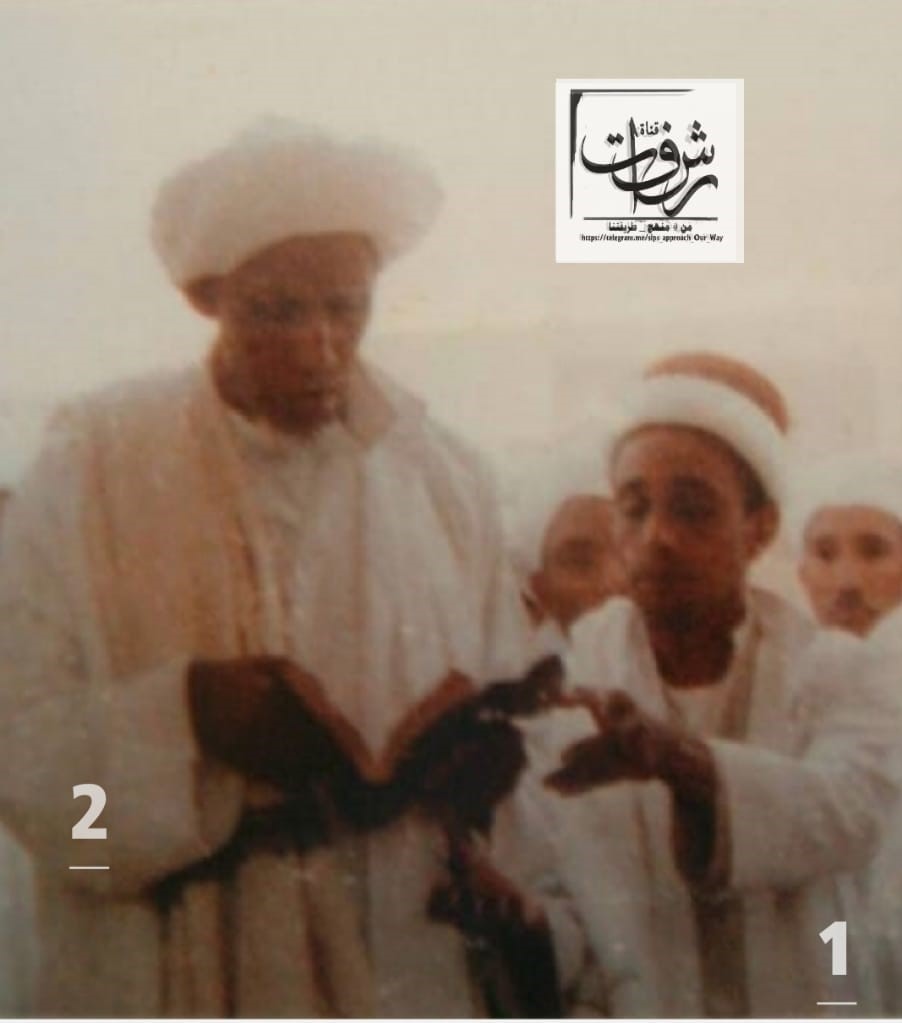 Habib Abdullah (right) with his father Habib Muhammad (left)
He finally departed from this life on Sunday night, 17th Jumada al-Akhirah 1439 / 5th March 2018. Before his janazah prayer on the morning of Tuesday 19th Jumada al-Akhirah, Habib Mashhur bin Hafiz spoke, saying that the huge crowd that had assembled was proof of the station of Habib Abdullah and the love that people had for him. Habib Umar bin Hafiz then spoke, recalling the janazah of Habib Abdullah's father, Habib Muhammad. The janazah had such a profound effect upon people's lives that it caused many to change their approach, leave acts of disobedience and focus on preparing for the next life. Habib Umar reminded the crowd of the countless occasions on which Habib Abdullah spoke and how his words moved people's hearts. He asked who will follow in his footsteps and move people's hearts with words filled with light? Will it be people who spend their time looking at forbidden images on their phones day and night? Habib Umar called for a return to the methodology that Habib Abdullah embodied. It was said that the one who missed out on studying did not miss out on worship and the one who missed out on worship did not miss out on correct etiquette. In other words, many people devoted their lives to studying the Islamic sciences and those who did not engaged themselves in worship. Those who did not engage themselves in worship were at the very least people of good etiquette (adab) with their Lord and with the creation.
May Allah reward Habib Abdullah for his service and allow his way to be preserved.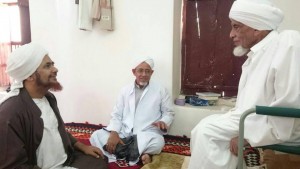 Habib Umar bin Hafiz with Habib Abdullah and his son, Habib Ahmad.