His Lineage
He is al-Habib al-`Allamah `Ali al-Mashhur bin Muhammad bin Salim bin Hafiz bin `Abdullah bin Abu Bakr bin `Aydarus bin `Umar bin `Aydarus bin `Umar bin Abu Bakr bin `Aydarus bin al-Husayn bin al-Shaykh al-Fakhr Abu Bakr bin Salim bin `Abdullah bin `Abd al-Rahman bin `Abdullah bin Shaykh `Abd al-Rahman al-Saqqaf bin Shaykh Muhammad Mawla al-Dawilah, bin `Ali Mawla Darak, bin `Alawi al-Ghuyur, bin al-Faqih al-Muqaddam, Muhammad bin `Ali, bin Muhammad Sahib Mirbat, bin `Ali Khali` Qasam, bin `Alawi, bin Muhammad Sahib al-Sawma`ah, bin `Alawi, bin `Ubaydullah, bin al-Imam al-Muhajir il-Allah Ahmad, bin `Isa, bin Muhammad al-Naqib, bin `Ali al-`Uraydi, bin Ja`far al-Sadiq, bin Muhammad al-Baqir, bin `Ali Zayn al-`Abidin, bin Husayn al-Sibt, bin `Ali bin Abu Talib and Fatimah al-Zahra', the daughter of our Master Muhammad, the Seal of the Prophets ﷺ.
His Life
Habib `Ali al-Mashhur was born in Tarim on 13th Ramadan 1358 (5th November 1939) and was brought up under the supervision of his father, Habib Muhammad, his mother, Hababah Zahra bint Hafiz al-Haddar and his grandfather, Habib Salim, in an environment of knowledge, faith and action. His father named him "al-Mashhur" after his own teacher and maternal grandfather, the great scholar, Habib `Ali bin `Abd al-Rahman al-Mashhur, and he later became known to all as Habib Mashhur. It was said of Habib `Ali bin `Abd al-Rahman al-Mashhur that if a student had difficulty in understanding the books of jurisprudence, they would study under him and he would clarify everything to them. There is no doubt that Habib Mashhur inherited this ability to make difficult texts easy to understand.
Habib Mashhur began his pursuit of knowledge at the hands of his father and grandfather and also learnt from Habib `Alawi bin `Abdullah bin Shihab and Habib `Umar bin `Alawi al-Kaf. He completed his memorisation of the Qur'an in the school of Abu Murayyam and started studying at Tarim's prestigious Ribat in 1365 (1946). His teachers there were Shaykh Mahfuz bin `Uthman, Shaykh Salim bin Sa`id Bukayyir, Shaykh `Abdullah Ba Zaghayfan, Shaykh Tawfiq bin Faraj Aman and Shaykh Salih bin `Awad Haddad. In 1375, his father directed him to spend all his time in the company of his grandfather, Habib Salim, who was in the final years of his life. Habib Mashhur spent two years taking knowledge and spiritual guidance from him.
In 1377 (1957) Habib Mashhur was sent by his father to the city of al-Shihr to study at the hands of Habib `Abdullah bin `Abd al-Rahman Ibn Shaykh Abu Bakr bin Salim. He remained there for about a year and then returned to Tarim and joined al-Ma`had al-Fiqhi where he studied and taught until 1382 (1962). He then went to the Daw`an Valley South of Hadramawt to teach and call to Allah. Many people benefited from his knowledge in the region and he opened a number of schools. He remained in Daw`an for around thirteen years.
During this period he visited Tarim at intervals, and travelled to the Hijaz in 1386 (1966) to perform Hajj and visit the Messenger of Allah ﷺ. While there he took knowledge from the prominent scholars of the Two Sanctuaries, including Shaykh Muhammad al-`Arabi al-Tabbani, Sayyid `Alawi bin `Abbas al-Maliki, Sayyid Muhammad Amin Kutbi and Shaikh Hasan al-Mashat.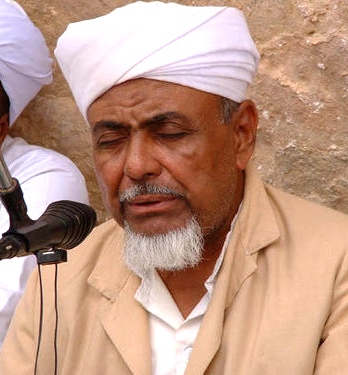 In 1387 (1967), a socialist regime came to power in South Yemen which attempted to eradicate Islam from society. Scholars were persecuted and religious institutions were forcibly closed. In 1392 (1973), the regime abducted and killed Habib Muhammad bin Salim, who they perceived as a threat. In 1395 (1975) Habib Mashhur returned to settle in Tarim, and was one of the few scholars who steadfastly remained in the city, despite the fact that the regime's oppression was at its worst. He took the place of his father in both his private and public affairs and stood by his widowed mother. The socialist authorities had put a stop to many of the religious activities that had been running for hundreds of the years in Tarim, but Habib Mashhur gradually reinstated them.
The year he arrived back in Tarim he became the imam of the main Jami` Mosque. He played a big role in preserving important manuscripts which had been taken by the socialists from religious schools and scholars' houses. He arranged them and placed them in the Jami` Mosque's library, after the mosque had been refurbished.
He presided over the genealogical tree of the families descended from the Prophet ﷺ in Hadramawt. The tree was first drawn up by Habib `Abd al-Rahman bin Muhammad al-Mashhur.
After the socialist regime fell in 1410 (1990) and North and South Yemen reunited, he took part in the re-opening of the Ribat and also taught there. He worked with his brother, Habib `Umar, in establishing Dar al-Mustafa, which was opened in 1414 (1994). He remains a director and teacher of advanced students there to this day. He also taught at the Ahqaf University Shar`iah College for four years until the first batch of students graduated. Since 1421 (2000), he has been the chairman of the Tarim Fatwa Council. He holds a number of regular lessons in the Jami` Mosque and Dar al-Faqih al-Muqaddam and some students come to learn from him in his house. He presides over several weekly gatherings of remembrance and he leads the group visit to the Zanbal Graveyard on Friday. He has a special concern for women's education and holds special weekly lessons for them. He also sends out groups of teachers and callers to Allah to the villages and towns of the region to teach the people and remind them of their duties.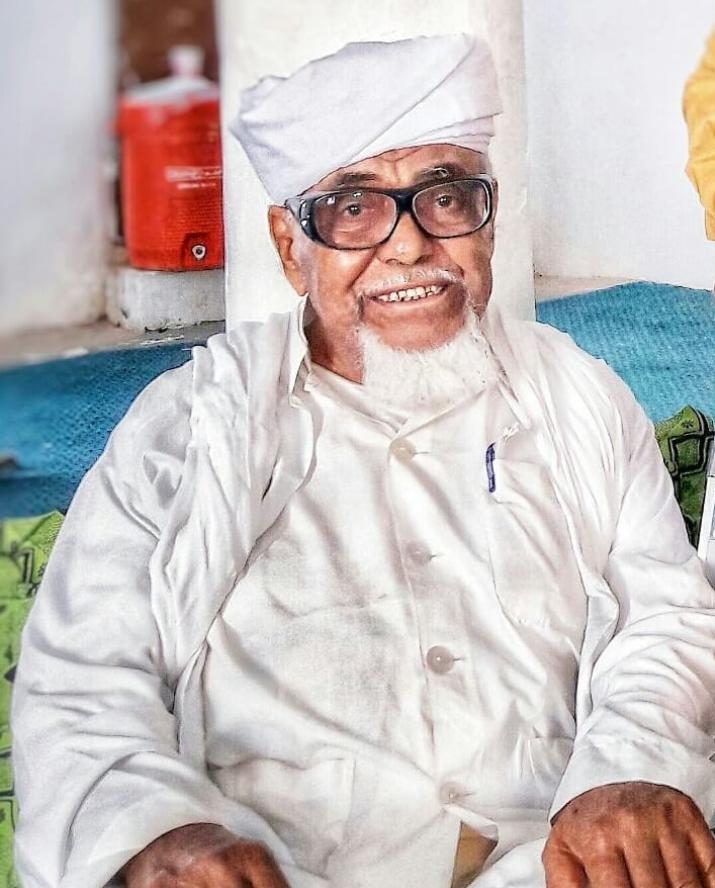 Habib Mashhur was extremely humble and was greatly loved by his students and the people of Tarim. Even in his public lectures, he preferred to speak in the dialect of Tarim. This was the way of his predecessors, who were not interested in rhetoric and high language, but rather desired to be understood by all. Even when he reached his eighties, his routine continued to be that of a young man. While honouring his teaching commitments, he was always to be seen attending wedding feasts and leading the funeral prayer. In his uprightness he was like a rock and through him the religion of the people of Tarim remained firm.
He passed away in Tarim on 2nd Shawwal 1441 / 25th May 2020. A crowd of epic proportions gathered for his funeral prayer the following day and laid him to rest in the Zanbal graveyard which he knew so well.
May Allah raise his rank and allow us to continue to benefit from his legacy.